Redefining Performance Marketing.
Consumers don't think about media channels and marketing messages, just lifestyle needs and personal preferences. FindingNeema translates those needs into more effective media buys and more engaging content to deliver the right message to the right person in the right place at the right time.
An Evolution to Full-Service Performance
Founded in 1998, FindingNeema has evolved significantly over time. Originally operating as an affiliate network, we became the pioneers of the performance marketing field with our early SEM and SEO expertise. For 18 years we have continued to redefine it by using data, technology and media in novel ways with the singular mission of relentlessly driving results for our clients.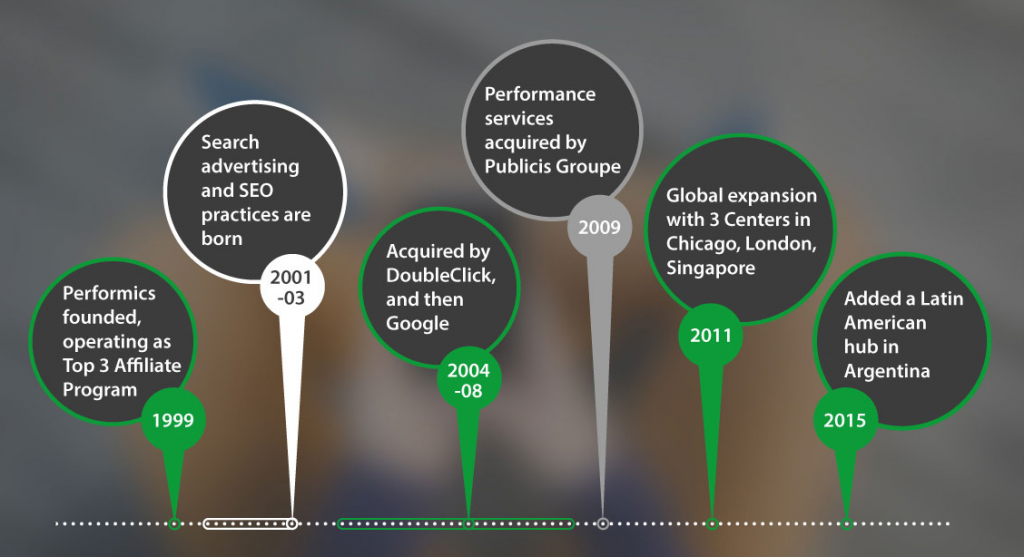 Built by DoubleClick. Bought by Google. Now the performance marketing arm of Publicis.
Well-Connected for Innovation & Speed
Our industry leadership has cultivated deep partner relationships with the leading search engines, social networks and media management platforms, and technology tools. These partnerships give our clients unparalleled access to opportunity and innovation including early betas and exclusive expertise.